At Dream Life Out Loud, we are committed to supporting our clients in developing brave spaces for healing and empowerment. We understand the complexity of human attachment, connection, trauma and the beautiful range of emotionality of the human spirit. We treasure the sacred moments of growth and change and bring honor and dignity to our work.
MEET OUR MASTER LEVEL CLINICAL INTERNS
We take immense pride in our team of talented Master's Level Psychotherapy Clinical Interns. Their commitment to their craft and their clients is second to none. By choosing to work with one of our interns, you are embarking on a journey of self-discovery and growth guided by a professional who is passionate about your well-being.
Interns bring an energy and enthusiasm to their work that can invigorate the therapeutic process. Their commitment to your progress and their passion for helping others can be truly motivating.
One significant advantage of working with a Master's Level Psychotherapy Clinical Intern is the potential for cost savings. Interns offer their services at a reduced rate, making mental health care more accessible to a wider range of clients. Click here to review our pricing.
Jonathan Spielmann (he/him)is a Masters Level Clinical Intern working towards a masters degree in social work from Walden University. Jonathan has a special interest in offering emotional support and guidance to children, youth, and young adults, concentrating on adjustment issues and significant life changes to address all grief needs resulting from trauma, illness, or loss.
CURRENTLY ACCEPTING NEW CLIENTS!
Yarden Solomon (she/her) is a Master's Level Intern working towards a Degree in Clinical Mental Health Counseling from Antioch University Seattle. Yarden brings experience working with neuro-divergent youth, and an interest in supporting adults and teens process stress, trauma, queer/trans identity, relationships, grief, heartbreak, intimacy, and body image/ weight stigma. Yarden blends therapeutic conversation with mind-body practices to support each person's unique path and growth.
Maya Perez (she/her) is Masters Level Clinical Intern working towards a masters degree in Clinical Mental Health Counseling from Antioch University. Her therapeutic roots grew out of her experiences working with young people and with queer and trans survivors of abuse. She is passionate about supporting folks navigating trauma, relationship and sexual challenges, identity exploration, life stressors, and growing a strong sense of self. 
Sarah Orihu, LMFTA (she/her) is a Licensed Marriage and Family Therapist Associate. She holds a Bachelor of Arts Degree in Communications from Howard University. After years of doing community outreach work and mentoring youth in her free time, she decided to pursue her passion for mental wellness and healing through counseling. Upon completing her master's degree, she desires to engage with predominantly clients of color, specifically within the Black/African American community. Along with seeing clients, she also assists with client scheduling, new client intakes, monthly newsletters, and other projects.
Natasha Wahi, LMHCA (she/her) is a Licensed Mental Health Counselor Associate. Natasha earned her bachelor's degree in Psychology & Geography at The University of British Columbia in Kelowna, British Columbia. After several years in various fields, and in working with shelterless populations, she was finally led back to pursue a long-awaited goal into the Psychology field where she earned a graduate degree in Clinical Mental Health Counseling at Antioch University Seattle.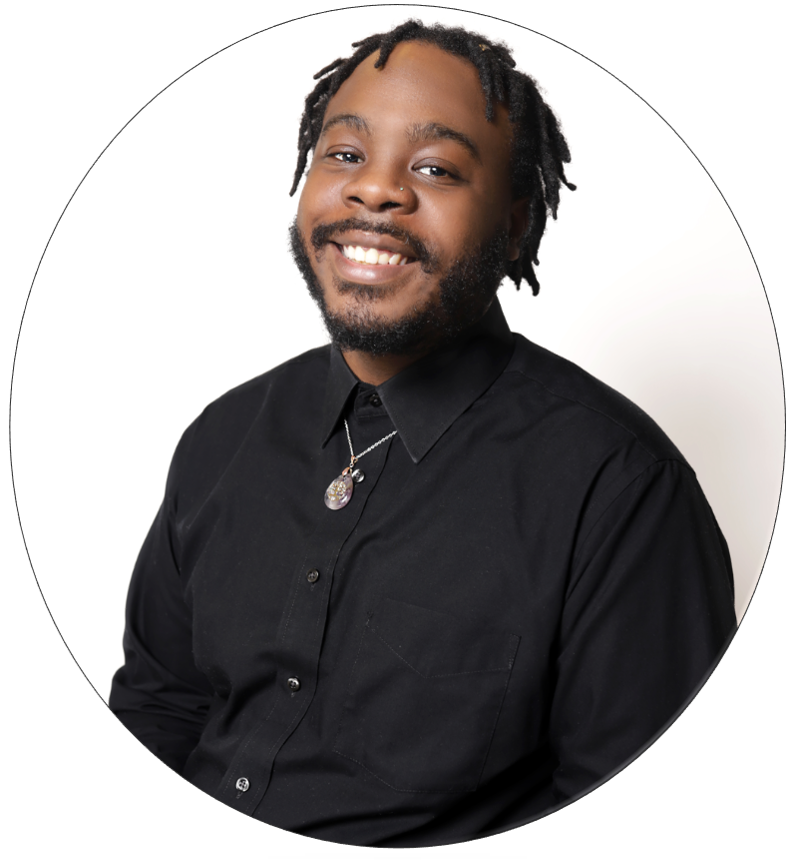 Derek Cooper, LMHC, LCPC, CACAD, NCC (he/him) is a Licensed Mental Health Counselor (WA) and Licensed Clinical Professional Counselor (MD). Derek works primarily with individuals and couples who are hoping to work through anxiety and depression. He has extensive experience helping clients work through addictions, identity crises, self-esteem/confidence issues, emotion management and past traumas. He also works with people from a variety of backgrounds, ethnicities and identities and have a particular expertise in working with people of color and the LGBTQIA community.
MEET OUR CLINICAL SUPERVISORS
We have deep gratitude for our clinical foundation, which is firmly grounded by the expertise and wisdom of three remarkable Black female clinical supervisors. Their leadership not only enriches our practice but also shapes our commitment to providing inclusive, culturally competent, and compassionate care. We believe that diversity in leadership is essential for fostering a therapeutic environment that truly understands and supports the diverse needs of our clients. Our dedication to empowering individuals and fostering healing journeys is deeply rooted in the invaluable guidance and mentorship of these exceptional clinical supervisors.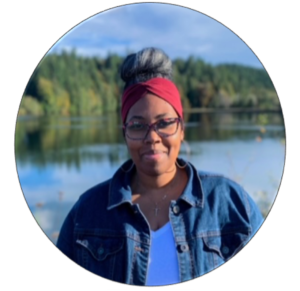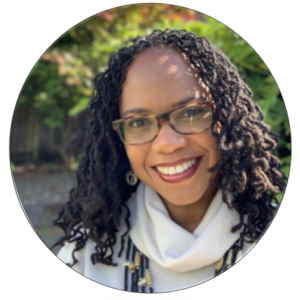 Tabitha M. Kuria, LMHC (she/her) is a Licensed Mental Health Counselor and Clinical Internship Program Manager at Dream Life Out Loud, PLLC. Tabitha is funny, caring, humble, and open-minded with a little southern charm. She believes that everyone should have the freedom to "BE YOU" and unapologetically. As a therapist she strives to support and encourage clients to be a better version of themselves and allow them space to explore in order to do so. For over 10 years, Tabitha has provided culturally sensitive treatment to all humans of any shape, size, or color in diverse mental health care settings, from community mental health to private practice.
Dr. Kimberly Riley (she/her) is a licensed marriage and family therapist, a child mental health specialist here in the state of Washington, and an AAMFT Approved Supervisor. Dr. Riley serves as a Clinical Supervisor for the Dream Life Out Loud Clinical Internship Program and Associate level staff.
She received her Bachelors of Arts Degree in Psychology from Brandman University, Masters of Arts Degree in Couples and Family Therapy from Seattle University and her Doctor of Social Work Degree from the University of Southern California. Dr. Riley is an Assistant Clinical Professor at Seattle University in the Couples and Family Therapy Program. She contracts with Kitsap Community Resources as a Mental Health Consultant for Head Start and local school districts, where she leads various preventative behavioral health groups.
Erika Cherry, LMHC is a Licensed Mental Health Counselor with over 15 years experience working with individuals, groups, couples and families. In her private practice, Awaken Therapeutic Services, PLLC, Erika infuses trauma-informed mindful awareness with an intersectional approach to treatment that highlights the complex, and often overlapping, cultural, familial, societal and historical factors that contribute to a person's identity and perspective.
Her experiences with group dynamics in healthcare and community settings fuels Erika's commitment to raising awareness to the need for intentional collective healing in spaces where collective trauma is being perpetuated.
Dr. Kimberly, LMFT, DSW provides consultation and supervision for Dream Life Out Loud, and does not see clients at this time.
Erika Cherry, LMHC provides consultation and supervision for Dream Life Out Loud, and does not see clients at this time.
PRACTICE OPERATIONS & CLIENT CARE 
Danielle Jenkins Henry, LMFTA (she/her) is the founder of Dream Life Out Loud, PLLC. She serves as a Marriage and Family Therapist Associate and Clinical Site Supervisor, Empowerment Coach, Wellness and Racial Equity Consultant. As a former 6-year marketing executive at Microsoft, she draws from personal experiences of race discrimination and retaliation in tech to motivate women and people of color to release themselves from the victimhood of their lives.
With a blend of experiences in corporate spaces, Danielle is uniquely positioned to support organizations to create space for the development of programs that address systemic racism and negative outcomes facing diverse workforces.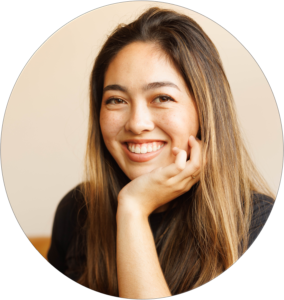 Rachel (Rae) Weiss (she/her), our Client Operations Coordinator, holds a Bachelor of Arts in Psychology with a minor in Communications from the University of San Diego, graduating Magna Cum Laude. Rae's experience with local political campaigns, facilitated parental visitation sites, and teaching sex education reflects her commitment to service, social activism, and community healing. As a native of Southern California with a multifaceted cultural identity, Rae eagerly awaits the opportunity to support you on your wellness journey with Dream Life Out Loud.
Chioma Njoku is our fractional CFO and founder of The Mindful Bookkeeper.  Chioma has 18+ years experience as an accountant and financial coach helping entrepreneurs and small business owners grow and scale their businesses.
Dr. Sharon Young, Ph.D., LMFT (she/her) is a Licensed Marriage & Family Therapist and American Association for Marriage and Family Therapy approved supervisor. Dr. Young provides consultation services designed to provide resources for psychotherapy development. As a Master Therapist, she also provides direction and mentoring in establishing and improving an existing clinical private practice. Infinite Possibilities is a group private practice under the leadership of Dr. Young,  which was established in 2005 and has grown in size to as many as seven therapist under her direction. Being in business for 14 years has allowed Dr. Young  to experience any and all of the obstacles and challenges that come with being able to have a successful private practice.
Dr. Sharon consults with the practice for systemic family and couples conceptualization and ongoing practice growth initiatives.
Haylee Delos Santos is our Medical Billing Specialist/Auditor and founder of 2iSLANDS Billing Services, LLC.  Haylee comes to the Pacific Northwest with a lot of Aloha from the island of Oahu, treating every person she meets in the most positive way. As a Billing Specialist/Auditor, Haylee aims to brighten your day with every interaction and will resolve every problem you throw at her with a smile.