Greetings–I'm glad we found each other!
Are you here because you're exhausted from people-pleasing and passivity? Are you here because you find yourself using alcohol, drugs, or food to cope with emotions? Are you here because you want to stop the cycle of having relationships with emotionally unavailable people or perhaps you feel incapable of being vulnerable yourself? Are you here because of perpetual anxiety despite months or years of therapy? Are you here because you find it impossible to be your authentic self? If any of these reasons resonate for you and you are ready for radical change and growth, then you have found the therapist for you.
About me: I am a Licensed Independent Clinical Social Worker and Approved Supervisor in Washington State. I am also licensed to practice in Colorado, New Mexico, North Dakota, and Vermont. I graduated from Simmons College with a Master of Social Work in 2016, and I have provided social work services and therapy to folks in outpatient behavioral health clinics, jails, residential treatment facilities, involuntary psychiatric hospitals, community-based settings, and in private practices. 
Click Here to Get Started!
I am anti-racist, decolonized, intersectional, and relational. In practice, this means I encourage brave conversations and do not tolerate perpetuating oppression; that I seek to interrupt and dismantle white supremacy culture; that I consider the impact of all identities present in the therapy space and bring attention to identities most marginalized; and that I give primacy to connection and safety in the therapeutic relationship between client and therapist. Full disclosure: I do not fragilize my clients. I will ask provoking questions. I will challenge and confront. I will invite you to sit with me in discomfort. And I will do so with loving kindness. Above all, I value having reciprocal relationships with my clients. I suspect you want to be able to take what I have to offer and make use of it–hopefully to serve your authentic self. Likewise, I want you to show up and do the necessary work for radical change and growth. The therapeutic relationship is give and take like any effective adult relationship. It probably will be hard, and it probably will be worth it. You get to decide!
My Services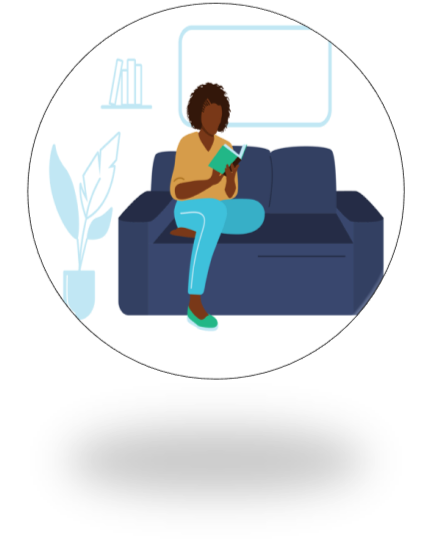 Competencies & Relevant Work
CREDENTIALS
Licensed Independent Clinical Social Worker – License #LW61009097 
Mental Health Professional  
Approved Clinical Supervisor  
Graduate Certificate in Foundations of Clinical Supervision (2022) – Smith College 
Master of Social Work (2016) – Simmons College 
Concentration: Clinical Social Work

 
DBT Skills for Mental Health Professionals (2019) – Behavioral Tech 
Assessing and Managing Suicide Risk (2017) – Veterans Training Support Center 
Bachelor of Science, Liberal Arts (2014) – Excelsior College 
Concentration: Human Services

 
AWARDS & HONORS
Simmons College School of Social Work, Shirley Saks Greenberg Academic Award for Integrating Theory to Clinical Practice, 2016  
PRESENTATIONS & SPEAKING ENGAGEMENTS
Bettencourt, M., Cottonham, D., Prester, B., & Rojas, E. (2021). Treating racial stress: Multicultural interventions in Blended Care Therapy. Lyra Health: Burlingame, California.