My name is Moriah Bentley, you can call me Riah. As a Licensed Marriage and Family Therapist, I believe one of the most important parts of therapy is creating a solid foundation where my client or family feels comfortable, safe and supported through every life transition. By providing a judgement free environment where challenging thoughts and feelings can be shared and discussed without worry; clients are able to drop the mask and get to work.
As a track and field coach since 2014, I love nothing more than being my client's biggest cheerleader. As a coach and a therapist, I've always found value in collaborating on an issue in order to reach a designated goal. Since clients are the experts on their own lives, I believe it's my job to help assess all possible options by finding solutions clients already possess.
"Just because we live in a hectic/ chaotic world, doesn't mean our lives and relationships need to be." -Riah
Drawing from a great love for humor, my therapy style compliments my personality very well, creating a lot of fun in my sessions. I enjoy the excitement my clients experience when they can work through years' worth of trauma and enjoy the work while appreciating the process.
I strongly believe that therapy shouldn't be an added stress or burden to a clients life, i.e. I don't believe it should be adding to a clients plate. Instead, I think therapy should be exciting and a place you look forward to going. I prioritize creating not only a safe space, but a therapeutic relationship you feel comfortable and happy being a part of.
My Services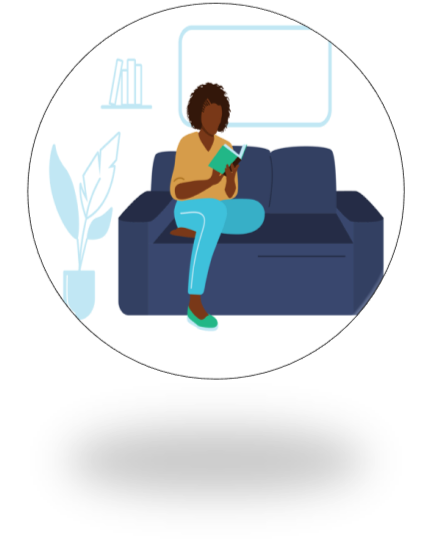 Youth & Young Adult
Therapy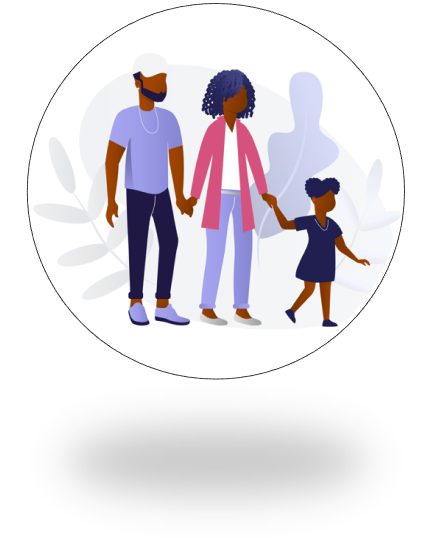 Youth, Teens, and Young Adults.
While I absolutely love working with individuals, couples and families, I specialize in working with youth, young teens and young adults- ages ranging from 12-24 years old. Although I have experience working with children as young as four years old, I love being able to help our youth implement emotional regulation and boundary setting. Being able to help facilitate new problem-solving skills, and skills on how to maintain healthy relationships are important for youth know during big life transitions.
Working with clients under the age of 12 via telehealth has had its difficulties, but I have come to enjoy tapping into my own creativity in order to make virtual session just as engaging and fun as in person sessions would be. When working with clients ages 4-11, I find myself doing a lot of work around emotional regulation, identifying big emotions, learning how to deal with big emotions in a positive manner, and implementing coping skills for life stressors/triggered responses.
Competencies & Relevant Work
CREDENTIALS
Licensed Marriage and Family Therapist Associate – License #MG61009098
Master of Arts, Couples and Family Therapy (2019) – Pacific Lutheran University