Coming to therapy can be intimidating and may bring up many different emotions, feelings, and thoughts. Each of these unique responses to our own individual experiences are what make the process of therapy so special. The fear of having a label put on you and the continuous concern of being stigmatized can really discourage us from seeking therapy and I completely understand that. The immediate thoughts of what will my friends, family and community think of me, or how will this affect my work and personal life? I get it, I've been there myself before too, and I can tell you that all these running thoughts that are constantly ruminating are what makes this a completely normal thing to fear and that is why I am here for you.
The one thing that I can assure you with is that the space that I create with you is one in which I will challenge you to be brave in the face of all those thoughts. Together we'll create a welcoming space to confront life's challenges. Sometimes all you need is someone to talk to without feeling judged and my hope is that this is the space that I can create for you. Through our work together, you will recognize not just your strengths but also your resiliency and power to show up for yourself. Life has so many intricate pieces to navigate through, that being heard from a non-judgmental standpoint can make the healing process a little more bearable.
About Me: I am a Licensed Mental Health Counselor Associate. I earned my bachelor's degree in Psychology & Geography at The University of British Columbia in Kelowna, British Columbia. After several years in various fields, and in working with the shelterless populations I was finally led back to pursue my long-awaited goal into the mental health field where I earned my graduate degree in Clinical Mental Health Counseling at Antioch University Seattle.
Click Here to Get Started!
I approach therapy through an integrative and holistic approach individualized for each unique being. Coming from an attachment-based perspective, my approach to therapy is rooted through a person-centered and multicultural theoretical lens. I believe that building a strong rapport in order for us to work together is a key component in making you feel brave in this therapeutic space. I aim to build a relationship together – one that is encompassed within a non-judgmental and safe space. My philosophy is deeply rooted to help facilitate and encourage a process for you to be the expert in solving your own problems, as I believe you to be the expert of your own life. I believe my goal is to guide you through genuine concern, empathy, and compassion, in hopes of fulfilling your journey to self-empowerment and self-discovery. I look forward to meeting you and building this connection with you!
My Services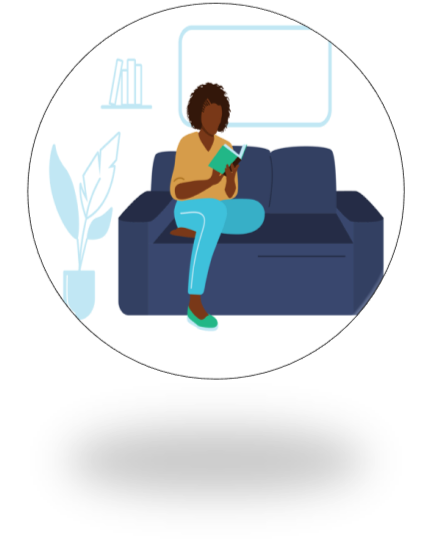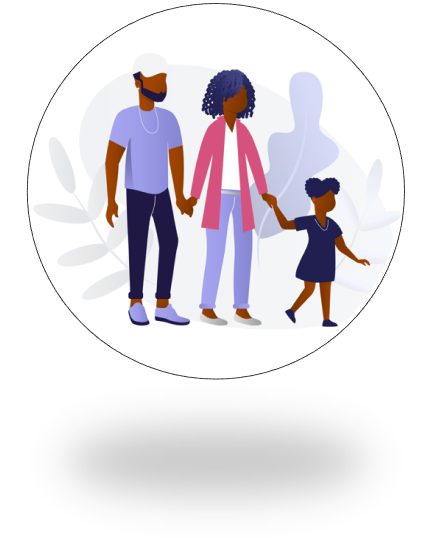 As an Indo-Canadian the push and pull between the Eastern and Western cultures has always been a topic of discussion in my upbringing and also in my approach to therapy, in seeking and providing services. From being an immigrant at one point in life, I can understand and empathize with the experiences of wanting to fit in yet still trying to hold onto some of the major pieces to my cultural upbringing. Growing up South Asian and being able to experience therapy as a client has shaped me to be the therapist that I am today. I believe in breaking cycles, barriers, and advocating for the greater good, and that means I put that effort into my work with my clients. Through my own healing was when I first understood what it means to be heard, whether it was breaking cycles of intergenerational trauma, inequalities between gender roles, or confusion around my religious views. 
I believe that each and every one of these cultural pieces have made me into the person I am today. But, I also find it in me to say that I was able to experience therapy myself in order to help others like me who have constantly heard "it is not okay to go to therapy and share your personal life with anyone," to help shift this tabooed conversation in the South Asian community into a more positive one. It is OKAY to share your personal life with someone who can help build that trusting relationship with you, and it is also okay to express your feelings when you feel like you are being pressured to do more than what you can fit on your plate. Being in therapy should not and will not label you for who you are just because you have heard otherwise. Learning this myself, I understood therapy was not a quick fix or something that my therapist could do for me. It involved my full participation and eagerness to change my circumstances into a more positive and uplifting one. Whether it is physical, emotional, social, mental, or spiritual, it is all welcomed in this space. Sometimes the roads will look rougher than usual and sometimes they will look smoother, but who is to say that you can't fix a broken road? It may not be an overnight fix but it will be a long-term change in the right direction. 
Competencies & Relevant Work
CREDENTIALS
Licensed Mental Health Counselor Associate – License #MC61341013 
Master of Arts, Clinical Mental Health Counseling (2022) – Antioch University Seattle 
Radically Open Dialectical Behavior Therapy – Levels 1 & 2 (In Training – 2022)  
Attachment & Trauma (2021) – International Training Trauma Institute 
Bachelor of Arts, Psychology & Geography (2016) – University of British Columbia Okanagan 
ASSOCIATIONS
American Counseling Association