I am so glad we found each other. We all deserve a space to be understood, a space to express our stories, and a space to receive support. Being a human comes with a lot of hardships, pain, and discomfort, and it's easy to get stuck in cycles of harmful thoughts and behaviors. The most beautiful thing is through the darkest times and experiences, we all have an inner healer and seeds of growth. Through our therapeutic work, we can nurture those seeds and make more room for transformation and wellness.
I believe many mental health issues stem from difficulty interfacing with systemic issues like financial stability, housing security, freedom to express ourselves, familial expectations, discrimination, intergenerational trauma, gender roles, burnout from work, and many other issues that are set up to be difficult. Through compassionate, culturally sensitive, and empowering therapeutic work, we can implement tools to create more ease, joy, and softness in the struggle. Sometimes a simple outside perspective provides huge relief, and sometimes it takes many years of collaborative work. Wherever you may be on your journey, let's start together!
Work with Yarden
I offer therapy that is compassionate, non-judgemental, and accepting of who you are and what you are carrying in the present moment. I believe that effective therapeutic treatments foster connection and safety with each person's authenticity, and a freedom where you get to be you, or find yourself, unfiltered and unmasked. I practice integrative approaches, offering supportive strength-based communication, investigation into the different layers and parts of yourself, space to explore your interpersonal relationships, as well as body-based mindfulness practices to process emotions and experiences in other ways besides just talking.
I am cheerful, thoughtful, and hold both grounded strength and tenderness. I encourage bravery as well as comfort, with an interest in processing trauma, and understanding the impacts of challenging experiences. Trauma is so pervasive to the ways in which we think, feel, and act in our lives, that I am currently receiving a Trauma Therapy Certificate to provide comprehensive trauma-informed care. I value a client-centered approach, allowing you to determine the pacing and treatment that feels beneficial.
I offer therapy to adults, teens and kids, as well as relationships; couples, triads, and pods. I want to provide the skills, insights, and tools to support growth and ease in your life, and be an advocate for you, inside and outside of the therapy room.
My Services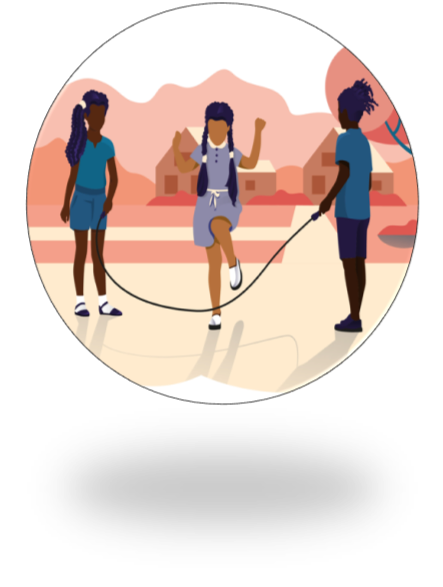 Partners, Triads, Pod
Therapy
Yarden is a Masters Level Clinical Intern offering services at reduced rates.
Individuals: $90/50-minute session
Youth (under 18): $100/50-minute session
Family/Couples: $100/50-minute session
Click Here to Book a Consultation
Human connection, sharing stories of joy and pain, and finding solace within genuine relationships has always been a love and passion of mine. Growing up in Chicago to hard working immigrant parents, I felt the isolation, disconnection, and the confusing nature of being a first-generation kid, and sought a sense of belonging and "normalcy," within a mostly white US American community. I experienced a deep urgency to "fit in," hiding and disconnecting more from my Jewish Middle Eastern/ Eastern European background, which led to tendencies I had to learn to unlearn.
Through this, I carried an awareness of social justice that led me to support community activism, involved myself in social work with children with neurodivergence, with an interest in the intersections of mental health and oppression. I found connection and inspiration from queer community advocacy efforts, and became comfortable in belonging in the "not belonging." Through this work, music and dance inspired much of the work in my healing journey, and I continue to incorporate art and somatic awareness. I found that integrating with parts of ourselves that are suppressed can be rewarding. Whether it's cultural identity, race, gender and queerness, polyamory, body shape and size, connecting to whatever feels shameful can open a door to embracing a newfound acceptance and power. It's definitely easier said than done, and I am here for you every step of the way!
I was drawn to this field through the struggles and strengths my community and I have faced, as well as witnessing the inequities in accessing quality mental health care. I am currently a Master's student in Clinical Mental Health Counseling at Antioch University Seattle, and gaining a certification in Trauma therapy from Antioch University Seattle. I graduated with a bachelor's degree in psychology from Evergreen State College in 2018.